Americas Cardroom Mini Online Super Series
Mini Online Super Series at Americas Cardroom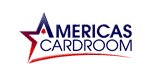 Americas Cardroom recently paid out over $1.3 million won at the extremely successful Online Super Series. Now, with outstanding events starting at just $2.00 ACR launches the Mini Online Super Series II. Michael Harris, spokesman at ACR stated that, "After our wildly successful Online Super Series II that paid out a record $1.3 million, our online poker community has been craving more." Michael likes to get his point across and continued with, "So we've decided to bring mOSS back, the Mini Online Super Series that was a huge success. And in keeping with doing everything bigger and better, mOSS II is going to be massive. There really isn't anything mini about this series except for the buy-ins." The mini series is offering up over $520,000 in prizes spread over an amazing 100 events. That's 10 events each day for 10 days starting on the 15th February. There's a nice range of buy ins from $2.00 upwards with guarantees ranging from $500 all the way up to $100,000, however if the recently played out Online Super Series is anything to go by then most of those guarantees will be blown away. From an original amount of $1,088,000 that was put on the table, ACR ended up paying $1,308,702.49 due to the popularity of the event.
Play the mOSS II Main Event For Free!
To make this promotion even better ACR are giving away 25 seats to the $100,000 main event. This limited time offer is up for grabs now and offers all players who make a deposit in February a seat to a special free roll worth $2,500 that will give the top 25 players the seat in the mini big one. With three free rolls taking place depositors will be automatically entered into all free rolls that start after the day they deposit. With the first free roll on the 10th of February, we suggest you make that deposit now and hit the felt.