Bodog Poker Open IV Series
We are sorry to inform you that this particular poker room is now closed for USA players. There are however still numerous reputable online poker rooms available for the US player to enjoy. May we recommend the following: Black Chip Poker BetOnline Poker America's Card Room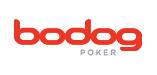 From November 1 through the 8th, the Bodog Poker Open IV Series will commence!
This is exciting news for poker players, as the winner will not only receive full media coverage, but will be featured in the Card Player Magazine. There are seven events in the series topped by the main event. The winner of this event will receive a FREE SEAT to the main event in addition to the prize pool payout.
Bodog is the Place! Poker is the Game! The Contender Series is the Name!
Bodog will also feature the Contender Series, a second series which is a mini-version of the Championship series. It offers players a more affordable means of entering this series by lowering the buy-in amount to $5. With the main event buy-in priced at $50, players will be delighted to be able to play in the mini-version. Winners of the contender series will also receive a seat at the contender series main event.
Let the Games Begin!
The Bodog Poker Open IV will consist of the following games: No Limit Hold'em and Pot Limit Texas Hold'em. We have added the events for the Bodog Poker IV Series as well as the Contender Series here so that you can mark your calendar and join Bodog Poker to ensure you have a place at the poker table.
| | | | | | |
| --- | --- | --- | --- | --- | --- |
| Event | Date | Day | Time | Buy-in | Prize Pool |
| No Limit Holdem | 1st November 2009 | Sunday | 4:00 ET | $100 + $9 | $15,000 Guaranteed |
| No Limit Holdem | 2nd November 2009 | Monday | 8:30 ET | $250 + $20 | $5000 added |
| No Limit Holdem (6max) | 3rd November 2009 | Tuesday | 8:30 ET | $300 + $25 | $5000 added |
| No Limit Holdem (Rebuy) | 4th November 2009 | Wednesday | 8:30 ET | $50 + $5 | $5000 added |
| Pot Limit Holdem | 5th November 2009 | Thursday | 8:30 ET | $150 + $12 | $5000 added |
| Limit Holdem | 6th November 2009 | Friday | 8:30 ET | $150 + $12 | $2500 added |
| Satellite Sat | 7th November 2009 | Saturday | - | - | - |
| No Limit Holdem - Main Event | 8th November 2009 | Sunday | 4:00 ET | $470 + $30 | $25,000 Guaranteed |
The Contender Series of Events
| | | | | | |
| --- | --- | --- | --- | --- | --- |
| Event | Date | Day | Time | Buy-in | Prize Pool |
| No Limit Holdem | 1st November 2009 | Sunday | 4:30 ET | $10 + $1 | $7,500 Guaranteed |
| No Limit Holdem | 2nd November 2009 | Monday | 9:15 ET | $25 + $2.50 | |
| No Limit Holdem (6max) | 3rd November 2009 | Tuesday | 9:15 ET | $15 + $1.50 | $5000 added |
| No Limit Holdem (Rebuy) | 4th November 2009 | Wednesday | 9:15 ET | $5 + $1 | |
| Pot Limit Holdem | 5th November 2009 | Thursday | 9:15 ET | $20 + $2 | |
| Limit Holdem | 6th November 2009 | Friday | 8:30 ET | $15 + $1.50 | |
| No Limit Holdem (Turbo) | 7th November 2009 | Saturday | 5:00 ET | $25 + $2.50 | |
| No Limit Holdem - Finale | 8th November 2009 | Sunday | 5:00 ET | $46 + $4 | $2,500 Guaranteed |