The Pokersmith Training App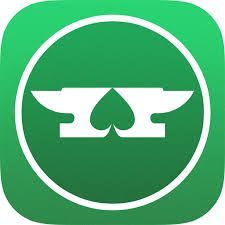 Fancy learning how to play poker, but don't feel you have the time? Well maybe you can squeeze a few minutes of practice in here and there while out and about with the new Pokersmith application. Pokersmith is a play money poker application that's available in the Apple App Store meaning that it can be used on all iPhones and iPads and it's a great little Mobile Poker room that has been specifically designed for poker play on the go. The difference with Pokersmith and other apps is that you will be playing against real players around the world, and that, combined with the cut down and no frills poker platform offers new players a very good mobile poker experience.
At present only Texas Hold'em is available and for many that's good enough as it's by far the most popular poker variant played anyway. As you play and take on players using Pokersmith you'll find that should you win, you beat challenges and the skill level will improve as you go up the stakes and although it's only fun money poker it can help you learn the basics and pick up a few things here and there.
Real money mobile poker is really yet to take off in the US and real money online poker rooms such as Bovada and Americas Cardroom have not yet developed a mobile poker solution that they feel will fit the bill. It's slowly taking off in Europe, however it's still lagging way behind as far as casino and sports betting is concerned. The jury is still out on whether real money poker is actually suited to a mobile offering, but for fun money and learning the game then it's a good place to start.