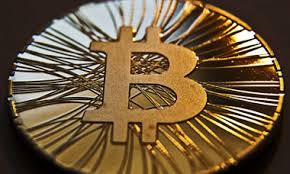 In a press release last week the US District Attorney's Office for the Southern District of New York stated that funds, in the shape of Bitcoins, seized from the website Silk Road totalled at $28 Million. The funds are said to be those of Silk Road founder Ross Ulbricht and now in the hands of the US Attorney they will be auctioned off, with a date for the first ever Federal Government's auction of Bitcoins yet to be set.
Ulbricht himself is in custody after being arrested in San Francisco three months ago and on the same day they seized a huge amount of 144,000 Bitcoins that they believe belong to him and were acquired through the Silk Road site. Once Bitcoin users received news that the wallet was now being controlled by the Feds, many transferred tiny amounts into it just so that they could send a public note along with the transaction, and those mostly abusive messages were defending Ulbricht and telling the Feds to back off. Preet Bharara, the Manhattan US Attorney states that the seizure and eventual auction of the Bitcoins is not targeting Bitcoin per se but the fact that they were used in illegal activities and stated that, "With today's forfeiture of $28 million worth of bitcoins from the Silk Road website, a global cyber business designed to broker criminal transactions, we continue our efforts to take the profit out of crime and signal to those who would turn to the dark Web for illicit activity that they have chosen the wrong path. These bitcoins were forfeited not because they are bitcoins, but because they were, as the court found, the proceeds of crimes." It does send out a clear message but with the virtual currency still gaining mainstream appeal despite wild fluctuations and a continuous stream of setbacks many observers believe that the reins need to be pulled in a little tighter on Bitcoin activity.
Many US online poker players are now depositing and withdrawing using Bitcoins at Americas Cardroom. The Bitcoins are exchanged for USD for players to use at the tables.