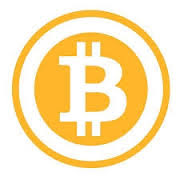 The Sheep Marketplace operating on the dark net using the virtual currency Bitcoin has been closed down by the FBI after a staggering $5.3 million was stolen from it. This follows the recent closure of Silk Road, however that site is now again operational. The theft on Sheep Marketplace was said to have taken place by a vendor who found a bug in the sites software which allowed them to access and then steal the virtual currency, which has recently hit new trading highs.
Sheep Marketplace, much the same as Silk Road allowed users to purchase drugs and other illegal items that were placed for sale on its pages, and is available on the 'dark net'. Both sites allows users access through the Tor system which allows total anonymity. Those visiting the website after the theft saw a message, part of which simply read, "Your money, our provisions, all was stolen." The amount of bitcoins stolen is said to be 5,400 and although the sites operators at first attempted to resolve the issue, all was in vain and the site was closed down.
Any remaining bitcoins were supposed to have been sent to users emergency addresses, however users of the site were quick to complain on forums such as Reddit that they have received nothing, while also asking why the site was left running for a whole week after the theft occurred. Sheep is by no means the first site to have been shut down by the FBI and recently Project Black Flag and Atlantis have been closed. There will of course be another site appearing to take it's place in what is becoming a never ending battle between dark net users and the FBI.
Many US online poker players are now using Bitcoins at Americas Cardroom, the first major US facing brand to begin accepting them. Bitcoin deposits are exchanged for USD for play at the tables.