Still no License for PokerStars in New Jersey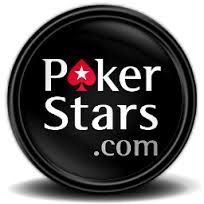 PokerStars are still to receive their license to provide online poker in New Jersey, or indeed to have involvement at all in the states online activities. The launch date in New Jersey has been set at November 26th and it's pretty clear now that the worlds biggest online poker room will not be involved in that. There are in fact rumors that the license has been flat out denied, however this has yet to be confirmed.
The Black Friday affair from back in 2011 is still hanging over their heads, and although they have paid their dues and handed over millions to the DoJ there is still the fact that the Department of Gaming is concerned regarding the pending criminal case of Isai Scheinberg, the Poker Stars founder. Scheinberg has been indicted in the states on charges of money laundering, however has not turned himself in to the relevant authorities. Many cite this as the reason that no license has been forthcoming, and whether or not this may force his hand and settle the charges in order to possibly obtain the license remains to be seen.
In related news, the Atlantic Club Casino which at one stage looked all but set to provide PokerStars a gateway back into the US has filed for bankruptcy. The hotel and casino now looks set to be sold by auction in December and is continuing business as normal under Chapter 11 protection. This is the second casino in New Jersey to file for bankruptcy this year as the Revel Casino went the same way back in May, and over the past 6 years half of Atlantic City casinos have done the same thing.