Sunshine Poker Survey Shows that New Jersey Needs to up its Game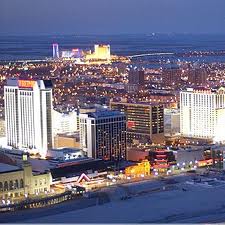 A recent survey shows that while new Jersey may be heading full steam ahead with online gaming in just a few short weeks, the facts are that many residents are actually unaware of this, and also that from the 100 people that we questioned in the state 18% said that they were likely to give it a shot. In better news however a large portion of the New Jersey population thought that online gaming was a good thing for the state. In a larger survey by Poker Affiliate Solutions 500 people over 46% of those questioned stated that they had no idea that the launch was taking place, 62.6% said that they would definitely not be playing online poker or casino games, and 8% said that they definitely would be playing their games of choice online. That 8% however is a little higher than that which was anticipated.
More Information and Marketing Required
The bottom line appears to be that many residents seems to be totally unaware of the states upcoming launch, and although there has been plenty of items in local news there does seem to be a huge window for operators to get their name and brand out there. There's no surprise where the highest levels of interest comes from...males aged between 35-41.
Awareness will Improve Over Time
It has to be said that over just a short period of time awareness will of course improve. The new Jersey casinos are not going to let this opportunity slip, they have staffed up, got their products ready and have invested considerable time and money in their online projects. All casinos will of course have a launch of some kind, the Tropicana for example has already announced a launch party and competitions, the Borgata is asking people to sign up for alerts and is giving away $5,000 in cash prizes, and the rest are sure to do something similar. People will find out, and those early indicators may be simply down to the fact that those casinos launching want to make a splash a little closer to the date. However even if we take the very top line number of 8% of people saying that they will definitely give it a go, that's not a huge amount of 9 million residents, and how long will they stick around online for? Will that take business away from the land based operations?....people only have so much hard earned dollar to spend on these things and only time will tell.