Americas Cardroom Pay Out Record $1.3 Million
Americas Cardroom Online Super Series II Pays Out $1.3 Million.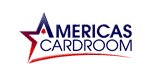 Americas Cardroom Online Super Series II really blew its $1 Million guaranteed out of the water. This US friendly site saw so many tournaments during the series go way over their expected pay outs and gave all of their players a chance to join in this huge, big paying event, with low buy ins and tourneys at all hours to suit. It announced this week that the final amount paid out was a little over $1.3 Million prompting spokesman Michael Harris to say, "The last two weeks have been unbelievably lucrative for our players, With over $1.3 million in payouts, OSS II was our most rewarding tournament series to date. A special congratulations goes out to WiVil, who took home the first place prize of $38,220 in our $200k Guaranteed tournament." What makes this even more astounding is that the series was run over just two weeks, from January 13th through January 27th with tournaments each day totaling to around the $45,000 mark. There were also large tourneys at the weekends with a $100,000, $150,000, and $200,000 on the schedule. There was an overwhelming response to the event with over $220,000 added to the already very impressive guaranteed amount, making it a huge success for all involved. These huge amounts were paid out and we haven't taken into consideration the regular tourneys and promotions that were paid too! At the same time as the OSS II the Beast tournament took place with $75,000 up for the taking, or the 100 seat satellites to the big events that amount to another $64,500 worth of prizes.
The Beast at Americas Cardroom
When you sign up to Americas Cardroom, not only do you get a 100% up to $1,000 welcome bonus but you will also have the opportunity to take part in one of the most innovative online poker promotions around. The Beast is a progressive rake race that pays everyone, just for playing. The Beast is different in that unlike most jackpot based promotions, this one is guaranteed to pay out, you don't have to wait for a bad beat you just have to play. Sit at a Beast Jackpot table and where 4 players are in a hand a small fee is taken and added to the jackpot. You earn points as you play and your aim is to climb the leader board throughout the month. You position at the end of the month will determine how much of a share you get. Don't forget that the Beast jackpot is added to every second of every day and when it pays each month, it pays big, we are talking six figure, life changing amounts. Get involved, get signed up at Americas Cardroom.