$300K Paid out in First 3 days in OSS II
Americas Cardroom OSS II Starts Paying Big!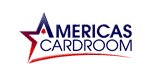 It's just a few days in and the Online Super Series II at Americas Cardroom is paying out in some style. This two week long tournament series started on Sunday and the guaranteed tourneys have been blown out of the water by some rather considerable amounts. So far ACR has paid out $306,085 which is a staggering $83,585 over the guaranteed amount of $222,500. So what does that mean? It means that players are flocking to the tables to get a slice of the great tournament action which is great news for absolutely everyone involved, especially the players who are looking at prize pools way bigger than they could have expected. Americas Cardroom spokesman Michael Harris, as ever, has a few words to say, "Over the last three days, we've seen some tournaments in the Online Super Series wrap up with prize pools of more than double what was guaranteed, Needless to say, online poker players across the US are loving this series and we're on track to surpass the $1 million mark in no time." That magic one million mark could be hit this weekend as traffic to the site has stayed very steady when most thought it would dip after the weekend rush. Event 7 which was a 10K GTD ended up paying out $18,700 and event 12, another 10K GTD paid out a monster f $19,300. Even the smaller tourneys are beating their guaranteed amounts with Tuesdays $4K rose to a whopping $11,600. This 82 event series culminates in the $200,000 Guaranteed Main Event and at this moment in time it's hard to know how much that will eventually paying out with the popularity of this series being so high. The OSS continues today and all details are in the lobby. If you're not playing at ACR, then we suggest you download the software and join in the fun.